Towing Rates in Muskegon & Oceana - Cost For Towing Near You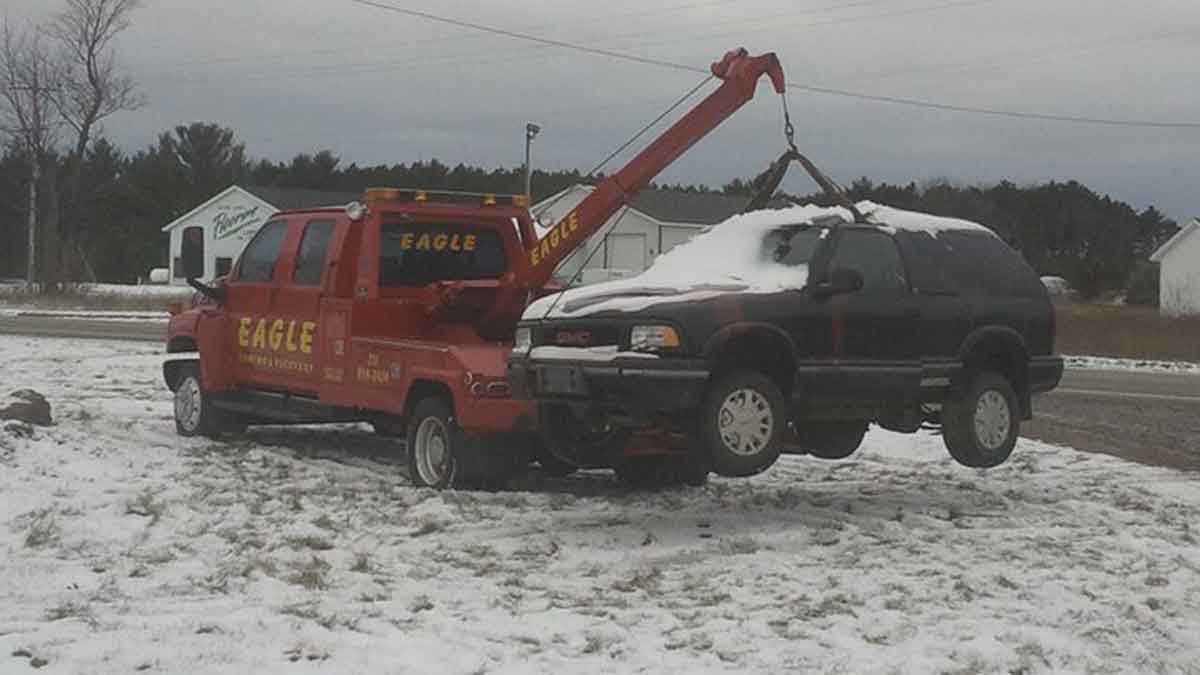 Looking for cheap Muskegon MI towing near you or cheap Oceana County towing near you? Muskegon County towing rates and Oceana County towing rates will vary depending on several factors. Unfortunately, there are many towing companies out there that use bait-and-switch practices, quoting you low to get your business and then adding on several charges when all is said and done. With decades of trusted local towing, you can rest assured that Eagle Towing & Recovery will provide you with reliable service you can trust at prices you can afford.
How Much Does Western MI Towing Cost?
Muskegon towing costs near you take into account several variables that can typically be determined over the phone before service begins. Call our 24-hr towing service dispatch center at 231-894-5424 and we will answer your questions, like: How much to get a car towed? How much does towing cost per mile? How much is a 5 mile tow? To determine the answers, we'll ask things like:
Is your towing situation an emergency?
Was your vehicle in an accident?
Where is your vehicle now?
Where do you want us to tow your vehicle?
Are the keys with the vehicle?
Does the vehicle run and have four operable wheels?
Is your vehicle specialty, for instance, oversized, carbon-fiber undercarriage or antique?
Is your vehicle off road?
Does your vehicle require any type of extraction from mud, sand or water before it can be towed?
All of these factors can impact the cost of your tow, so it is essential we fully understand what your situation is to provide an accurate towing quote. Call 231-894-5424 to request expert and trusted local Muskegon County and Oceana County towing service.